Why should you care if you are hiring a Realtor or a Real Estate Broker? What is the difference? 
State by state the terminology is different and it can be very confusing to the consumer. Many people assume all real estate agents are Realtors and/or Brokers. There are differences. Let's first look at the differences and then discuss what you really need to know when hiring someone to help you buy a home or sell a property.
(These are specific to the state of Florida)
A real estate agent is someone who has completed the following:
63-hour real estate pre-licensing course, 

Passed a course exam, 

Approved by the state of Florida Real Estate Commission (FREC) to receive their real estate license,

Passed a state exam. 
At this point the person is considered voluntarily inactive with the state. To become an active real estate agent, they must have their license held with a real estate Broker. 
A 45-hour post licensing course and completion of the exam is required within the real estate agent's first 18-24 months. Afterwards, a 14-hours of continuing education is required every license renewal period (March 31st or September 30).
A Realtor is someone who has completed the above steps to become a real estate agent, placed their license with a real estate Broker and joined the board of Realtors. In Florida, a Realtor is a member of 3 boards:
National Association of Realtors (NAR)

Florida Association of Realtors (FAR)

Local board of Realtors
Once the Realtor joins these boards they also join the MLS and have full access. Board membership also includes a code of ethics, rules and regulations.
In order to be eligible to become a Florida Real Estate Broker, a real estate agent must hold an active license for 24 months out of the past 5 years. The following education is also required:
72-hour pre-licensing course

Pass a state exam

Application must be approved by the state of Florida Real Estate Commission (FREC)
A 60-hour post-licensing course and completion is required before the first license renewal period.
So what does all of this mean and why should you care?
There are two important things to note about the above titles and criteria. 
Pre-licensing courses teach the student how to get a real estate license and do not necessarily teach the practice of real estate. Education is essential but it is not the education received in the pre-licensing course that will help the consumer buy a home or sell a home. 

Experience and/or transaction is not a requirement.
This should be very important to you!
Hiring someone to help you with the process of purchasing your home or selling your property is a BIG decision! Experience, knowledge and connections are key to helping you get to the finish line in your real estate journey. 
The majority of consumers think a Realtor's job is to help a buyer find a home and/or help a seller find a buyer. That is only a small fragment of the Realtor's job!
If you haven't heard, inventory is extremely low! If your Realtor is just relying on new listings to pop up on the MLS, you are missing out! You can do that yourself on any of the major websites like Zillow. All the information is at your fingertips now-a-days. 
You want to find a Realtor who is connected to the area and the Real Estate community.
Knowing who might sell their home before it hits the market is a BIG win if you are looking to buy a home. Realtors who have great relationships in the community and with other Realtors might have access to properties that are not currently on the market. 
You also want someone connected with reliable resources for home inspections, mortgage, title, survey, staging companies, general contractors, etc. Having reputable vendors to assist you in the process will help eliminate many of the obstacles. 
Staying in tune with what is happening in the area is important to help you in your home search and can also impact your selling price. It is important for your Realtor to have knowledge of new construction projects, real estate statistics and other news impacting the growth of the area. 
Knowledge of the sales contract and process is essential to get you to the closing table. After all, getting to the closing table is the real goal! Real estate sales contracts are full of timelines that must be met. Negotiating and abiding by the timelines will keep the transaction together and protect your money. 
And then there is the emotional rollercoaster that also must be navigated. Buying a home is an exciting time. You will start to envision your new life in your new home. Selling a home often means someone is letting go of something of emotional value. It can be a difficult time for all parties. 
A Realtor who can navigate the emotional rollercoaster of the transaction will keep the wheels on the track. Emotional intelligence is not a skill of every professional. Having a Realtor who truly understands your goals and can help you achieve them is an important piece of the entire process. 
As stated above, experience is not a requirement for real estate agents. Unfortunately, the only way to learn the ropes in the business is to run the obstacle course. Finding a home for a buyer or finding a buyer for your home is just the first step in your real estate journey. An experienced Realtor knows the players (Realtors and vendors), knows how to navigate the transaction, and has overcome many of the obstacles you will face during the process. 
You might be considering giving a friend a shot or letting a relative help you with your real estate goals without qualifying their experience and knowledge. It makes perfect sense. People do it everyday. But let me ask you this question… Would you give your financial advisor a shot with $800,000 just because they were a friend or relative? If you were extremely ill, would you give your doctor a shot just because they were a friend or relative? 
Buying a home and selling a home are two big financial decisions. Make sure you have a connected, knowledgeable and experienced professional on your side. After all, practically anyone can be a Realtor, business owner, contractor, etc. but are they good at their trade?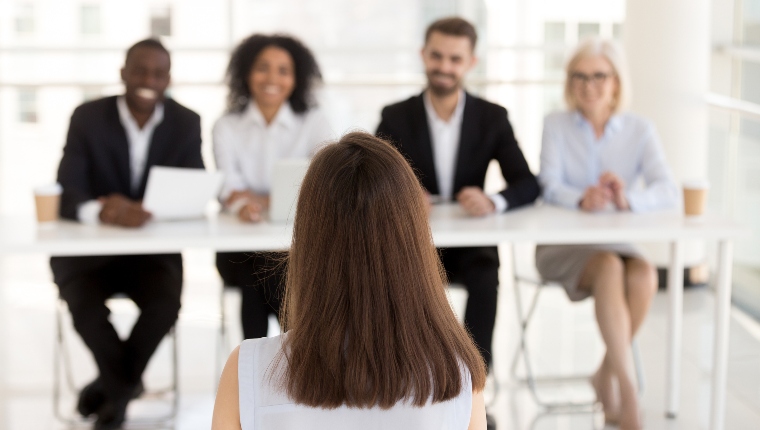 You might have a relative, friend or recommendation of a Realtor. Start by interviewing them. How long have they been in the business and how much experience do they have? 
If you are thinking about selling your home, read "3 Questions to ask when interviewing a Realtor to help you sell your home".
If you are buying a home, read "What you need to know to buy a home in Florida"
If you are already in a relationship with a Realtor and it is not working, have a conversation with them. Tell them what isn't working and why. Just remember, Realtors do not get paid until the job is done. Roughly 40-50% of the commissions earned go towards paying Brokerage fees, expenses and taxes. The income of a Realtor is not as much as most people perceive and the career isn't as glamorous as portrayed on reality TV. According to the National Association of Realtors (NAR), the median income for Realtors nationally is only about $50,000.  Realtors with less than 2 years experience earn less than $10,000 a year on average!
Many Realtors work very hard behind the scenes and you will not always know all that is going on to keep you moving forward. If you are frustrated, have a conversation to improve the process. 
Real estate sales is a profession. Just like any profession, some take it very seriously and some… well not so much. 
At YES-Homes, we have 20 years of knowledge, experience and connections in the Tampa Bay area. Everyday we study the market, know the players and work with customers to help them achieve their real estate goals. The partners of YES-Homes are all licensed real estate Brokers (Broker-Associates). As part of Keller Williams Realty Luxury Division, we have the tools, resources and support of the largest global real estate brokerage. 
If you are looking to buy a home or sell a home in Tampa Bay, give us a call to schedule an interview. If you are elsewhere in Florida, give us a call and we will recommend a qualified Realtor to assist you.