You've decided to sell your home
Deciding to sell your home is a big decision. Once you've made the decision to move forward, the work begins. Do you need to make home improvements? How do you stage your home to capture the most interest? What should you do for additional curb appeal? 
All of these are great questions for home sellers to consider. HGTV is always a great resource but they might not show you what your local real estate market demands. Finding a qualified Realtor to consult you on the next steps is key to saving you time and money. 
If you are like most homeowners, you probably know several Realtors. Maybe they are friends or you might even have their real estate magnet on your refrigerator. But are they qualified to consult you and help you sell your home? 
You can read more about the questions you should ask when interviewing a Realtor on our blog,  "3 questions to ask when interviewing a Realtor to sell your home". These questions will help guide you to make the best decision for your specific situation. As always, the most important questions during the interview are the questions the Realtor asks of you. This shows they are more interested in your needs than their ego. 
Do your research too. You don't necessarily need the top agent in the community but you do need someone who will work hard to get you to your end goal. Make sure the Realtor you choose understands your timeline and needs. Do they have the skills to get you moving? 
And remember, finding a buyer for your home is the easy part. The goal is to get to the closing table, check in hand. Contract knowledge, negotiation and timelines can ruin the transaction. Does the Realtor have the knowledge to get you to the closing table? 
Home Improvements to make the most impact
Small updates make a big impression. Yet, not all improvements have equal return on your money. Once you have hired a Realtor, consult with them on which projects need to be complete to attract the highest price. 
At YES-Homes, we work with the Seller to create a "Honey-Do list". Below are some common items we believe are necessary to help you sell your home:
Clean off your countertops in the kitchen and bathrooms. Remove the arrangement of cooking utensils, cooking oils and spices, and the toaster. It is okay to have some items on the counters but you want to remove the majority of things that distract the eye. Clean countertops give an appearance of more space. 
Clean out your closets! You are going to be moving so you might as well start packing. Make sure your linen closet is organized and everything is properly folded. Your clothing closets should be neat and tidy with as much floor space showing as possible. Remove items hanging on the backside of the closet doors. 
The dreaded garage has to finally be cleaned up too. In Florida we refer to our garages as the "Florida basement". If your garage looks like a storage unit instead of its intended purpose, it is time to get to work. Buyers need to see the space and functionality, not your boxed up holiday decorations. 
What color are your walls? When was the last time you painted? If your walls are personalized with your lively colors, it is time to neutralize. If you haven't painted in the past few years, chances are the walls are dingy and dirty in places. This article by Home Advisors will give you help tips to determine the best color for your areas. The key is to have neutral tones. It might be boring but it helps the buyer envision themselves in your home. 
Don't overlook baseboards and doors. A fresh coat of white semi-gloss paint on these will go a long way. Clean, freshly painted trim makes the home feel and look new.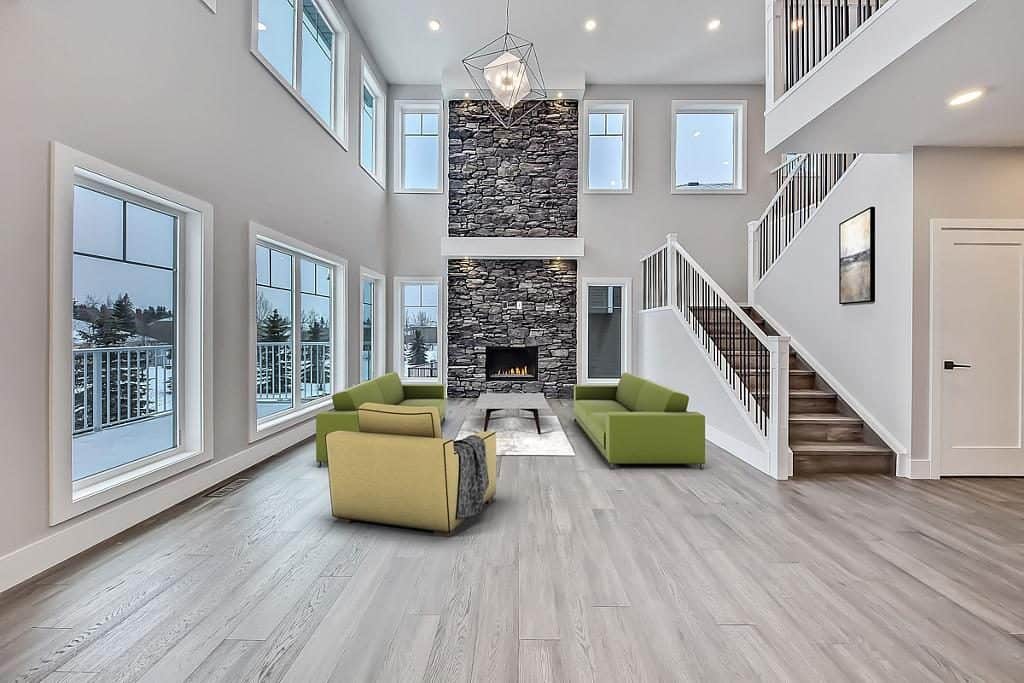 It might be time for a trip to TJ Maxx or Home Goods to add a pop of color. Since you have neutralized the walls, now is the time to add some flavor. Freshen up the sofa with a few new pillows. Add a throw blanket to your bed. Exchange your old dingy shower curtain with a crisp new one. And don't forget a few nice hand towels in the bathrooms and kitchen. 
Don't forget your outdoor space. The front porch is the first impression. Clean the porch and make sure it is free of debris and cobwebs. Add a pot of pretty flowers or new patio furniture to invite buyers in. Adding some items to the back patio will invite buyers to stay awhile and fall in love with your home. 
I'm sure you have spent hours surfing Zillow to know what your neighbors house sold for last summer. But it the "zestimate" your value? Scroll down the page on Zillow and look at the range. This is where a professional can help. After all, your home will need to appraise once it is under contract and appraisers do not look at Zillow. Appraisers focus on comparable sales within a one mile radius. Knowing what is comparable is key. 
YES-Homes founding partner, Marian Yon Maguire, started her real estate career in the appraisal world. She takes a very detailed approach, looking at tax records, comparable sales, pending sales and active listings. Taking all of this into consideration will help you see what buyers are purchasing and what they are not. Active listings are your competition. How will you attract the buyer over the other seller? 
Most importantly, your list price may not be the best indicator for your net proceeds at the closing table. As stated earlier, finding the buyer is the easiest part. At YES-Homes, will help them see your value up front for the best offer price but our job isn't done yet. We protect your money through the inspections and appraisal all the way to the closing table. 
The National Association of Realtors studies have shown that For Sale By Owners typically sell for 12-24% less than if they worked with a Realtor. Know your value when it comes to selling your home. Hire a qualified Realtor to help you protect it. 
You have decided to sell your home and now it is time to take the next step. Call YES-Homes today to see how we can help you sell your home. (727) 308-1669 or email us at Luxury@YES-Homes.com