Real estate is in Marian's blood, having been raised in the business. At age 5 the family moved back to her mom's hometown of St. Petersburg, FL. Shortly after their move to the Historic Old Northeast, her parents opened Yon Realty and real estate has never truly left the family!
Following in the family's footsteps, Marian originally started selling real estate in the 1990s. Real estate allowed her to tap into a lifetime of knowledge and experience while pursuing a passion.
After a few years of selling homes, Marian's love of numbers and market values led her to become a certified real estate appraiser.  However, real estate sales called her back in 2002, and YES-Homes was formed with business partner, Rhonda Sanderford.  Today, she uses her appraisal knowledge to the advantage of her buyers and sellers.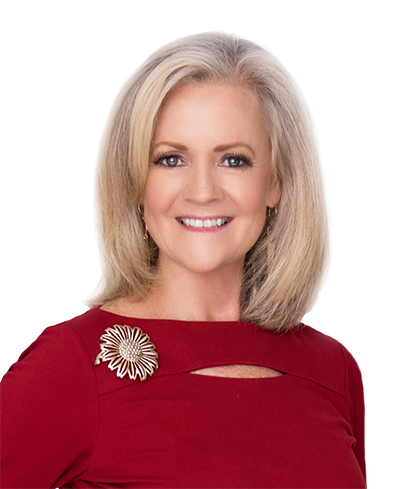 Rhonda Sanderford has assisted clients with their real estate needs since 1985. She began her career selling waterfront homes on the beaches of Gulf Shores, AL. She moved her career forward by selling residential luxury real estate on the shores of Mobile Bay in Fairhope, Daphne and Mobile, Alabama – specializing in new construction homes.
Being a Tennessee native, she grew up on Pickwick Lake just outside Memphis. There she was licensed and sold real estate around the lake and in the beautiful city of Memphis. Corporate moves relocated her throughout the southeast eventually landing her in sunny St. Petersburg, Florida.
Once settled in St. Petersburg, Florida, Rhonda partnered with Marian Yon Maguire to form YES-Homes, a luxury real estate sales group. Their concept was to build loyalty by providing a "white-glove" service to all of their real estate customers. With a motto of "let your Yes be Yes and your No be No," Rhonda and Marian have built a stellar reputation in the Tampa Bay real estate community.
From her own personal experiences of relocation and real estate sales, Rhonda is able to assist buyers and sellers with a caring and sensitive touch, understanding first-hand the relocation process. Rhonda's wealth of knowledge paves the way for smooth transactions, taking every detail into consideration. A corporate move is not just about finding a house, it's about finding a lifestyle and so much more! 
Keep up to date with the latest market trends & opportunities in Tampa Bay.
"*" indicates required fields