Born into a real estate family, Rachel Sartain Tenpenny brings relentless energy and a solid background of integrity and commitment to the St. Petersburg Real Estate market. As a top producer in the real estate community.
Rachel was recruited by Keller Williams Realty in 2009 to open their first downtown office. She successfully led the launch of the office as the most successful office launch for the Keller Williams organization in Florida.
Through coaching, training and her constant pursuit for growth, Rachel led the sales associates to be number one in sales volume within the first 2 years of opening their doors, outpacing all of their competitors in the local market, a position they haven't relinquished in over ten years.
She has been consistently recognized as an award winning recruiter and business operator, leading one of the top offices among the more than 800 Keller Williams offices globally. Her integrity as a real estate broker has brought her unwavering respect from her peers and colleagues.
Real estate is in Marian's blood, having been raised in the business. At age 5 the family moved to her Mom's hometown into the house she was raised in the heart of the Old NE in St. Petersburg. Within 5 years her parents opened Yon Realty and real estate has never truly left the family!
Before YES-HOMES Marian loved being a stay at home Mom to her two now adult children, Stephanie and her son Marshall.
Real estate allowed Marian the freedom to re-enter the work world and still be connected with her teenage children.
After a short stint selling real estate in her mid 20's she switched over to appraising due to the fact she liked the numbers and values of the market. She uses this knowledge to her advantage during current deals.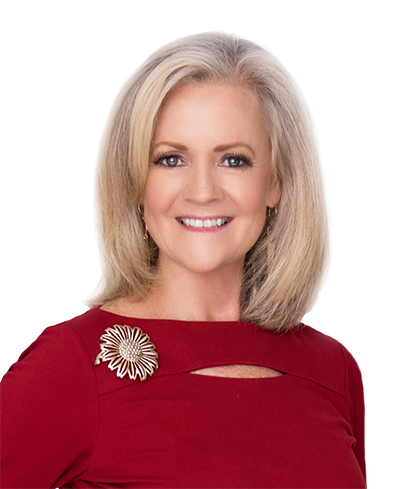 Rhonda Sanderford has assisted clients with their real estate needs since 1985. She began her career selling waterfront homes on the beaches of Gulf Shores, AL. She moved her career forward selling residential luxury real estate on the shores of Mobile Bay in Fairhope, Daphne and Mobile, Alabama – specializing in new construction homes.
Being a Tennessee native, she grew up on Pickwick Lake just outside Memphis. There she was licensed and sold real estate around the lake and in the beautiful city of Memphis. Corporate moves relocated her throughout the southeast eventually landing her in sunny St. Petersburg, Florida.
Once settled into St. Petersburg, Florida, Rhonda partnered with long-time trusted friend Marian Yon Maguire to form YES-Homes, a luxury real estate sales group. Their concept was to build loyalty by providing a "white-glove" service to all of their real estate customers. With a motto of "let your Yes be Yes and your No be No," Rhonda and Marian have built a stellar reputation in the Tampa Bay real estate community.
From her own personal experiences of relocation and real estate sales, Rhonda is able to assists buyers and sellers with a caring and sensitive touch, understanding first-hand the relocation process. Rhonda's wealth of knowledge paves the way for smooth transactions, taking every detail into consideration. A corporate move is not just about finding a house, its so much more! 
Keep up to date with the latest market trends & opportunities in Tampa Bay.
"*" indicates required fields