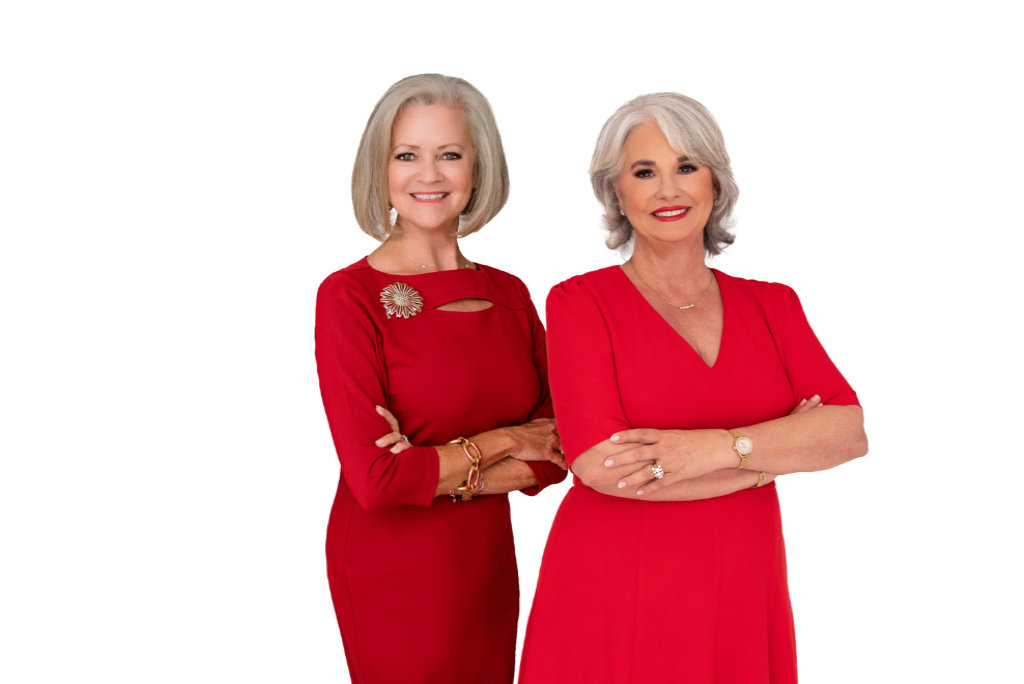 YES-Homes started from a sincere belief in delivering the personal touches in everything we do. In 2002, Marian and Rhonda created YES-Homes; the name originates from the first letters of our own names as a means to reinforce the human element of what we specialize in – helping people realize their dream of finding the perfect home. 
If you are looking for the Top Real Estate Producers in St. Petersburg, Florida, you have arrived.
We are committed to the following:
Honesty – No pretend answers to your questions or false hopes. Just the truth.
Communication Your Way We're in touch – daily, weekly, text-email or phone.
Listening – We take your needs very seriously, placing your top priorities first, of course.
Perseverance – The job is not over until we fully match your needs and wants. Your needs are all that matter – You'll never feel a conflict of our interests. Your goal is our goal.
Price/Market Analysis – We thoroughly evaluate the market based on comparable sales and current market conditions.
Marketing Plan Commitment – You can rely on our detailed marketing commitment. It's designed to succeed.
We get as far away from anything which resembles a "no"
when it comes to achieving our clients' goals.
Luxury is as easy as YES!
Marian and Rhonda and their team are great to work with; they know the St. Petersburg real estate market and, consequently, are able to give excellent advice and help a buyer or seller navigate the process.

Each brings a unique and distinct talent and perspective which helped us feel confident that we were making decisions having considered all the facts and implications..
Jenny and Stephanie were awesome. As first time home buyers, we needed and lot of guidance and didn't realy know what we wanted. They were patient and helpful in helping us find our home.

Thanks to their thorough knowledge of St. Pete, they were able to help us determine neighborhoods fit our lifestyle and tastes. It was such a great experience working with both of them.
Dear Rhonda and Marian, I would like to thank you so much for selling my home in Pasadena Yacht Club. After being listed (for a very long time) with several other realtors, it finally sold due to your dedication, professionalism, and expertise. The partnership of your two personalities, with both excelling in different areas, really paid off when dealing with the buyer's agent. I am certain this particular deal could not have worked successfully without both of you.

It was a pleasure to work with such honest and ethical realtors that seemed to care more about finding the right match for my property and about getting the job done right, than just about making a commission. I will certainly contact you in the future when selling my next property!
Rhonda and Marian make a fantastic team, and I am so grateful to have worked with them three times now--in selling our last house, finding a great rental house for a year, and--most recently--purchasing our new dream home. They are consummate professionals; their clients benefit from their wealth of experience in all things real estate coupled with a mindset that allows them to be fierce advocates for their clients while at the same time building collaborative and productive relationships with other real estate professionals. This approach is key in ensuring that the very complex steps in the buying and selling process all proceed smoothly and lead to happy endings for their clients.

In my mind, the most effective professionals are knowledgeable and experienced, of course, but also demonstrate a personal style characterized by both candor and kindness; this combination perfectly describes Rhonda and Marian, and makes them the go to team in Tampa Bay residential real estate!
We have had the privilege of working with Rhonda for almost a decade, and could not be more satisfied with her dedication, professionalism, and trustworthiness. Over the years, Rhonda has guided us through a variety of real estate transactions, in each case her expertise has been invaluable.

Aside from providing outstanding advice regarding all real estate matters, Rhonda is committed to a level of integrity that is rarely seen in the business. She is driven to provide a successful outcome for everyone for whom she works, and we will use Rhonda again in the future with great and unwavering confidence.
Marian and Rhonda are fantastic Realtors who have an in depth knowledge of St Pete real estate. I have known them for years and highly recommend their service.
Your knowledge of the market was valuable in making critical decisions.

Thank You
YES-HOMES has been the perfect match for us! As you might imagine a home search requires patience, effort, and a lot of energy and time. Doing it from over 1500 miles away is even more taxing. YES-HOMES was instrumental in helping us narrow our search.

They quickly were able to identify the most important home and neighborhood features that were important to us and helped to eliminate unnecessary showings, so we could focus on those they felt matched what we were looking for. \

We would, and will continue to, HIGHLY recommend YES-HOMES to anyone looking at real estate in that area of Florida.
Keep up to date with the latest market trends & opportunities in Tampa Bay.
"*" indicates required fields