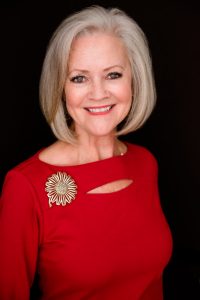 Marian Yon Maguire
Realtor, Broker Associate, GRI, Team Leader
Cell: 727-204-1904
Real estate is in Marian's blood, having been raised in the business. At age 5 the family moved to her Mom's hometown into the house she was raised in the heart of the Old NE in St. Petersburg. Within 5 years her parents opened Yon Realty and real estate has never truly left the family!
Before Yes-Homes Marian loved being a stay at home Mom to her two now adult children,  Stephanie and her son Marshall.
Real estate allowed Marian the freedom to re-enter the work world and still be connected with her teenage children.
After a short stint selling real estate in her mid 20's she switched over to appraising due to the fact she liked the numbers and values of the market. She uses this knowledge to her advantage during current deals.
Marian loves cooking for her family and passing the time on the Verandah of the Vinoy and watching the people discover the wonders of her hometown. She loves vacationing to New Orleans with her husband Patrick and take in a Tulane game or celebrate Mardi Gras.
Marian specializes in homesite redevelopment, luxury waterfront homes, condominiums, downtown living and historical renovations.
Contact us so we can help you
"*" indicates required fields